On the dashboard, the setting situation and login history can be confirmed.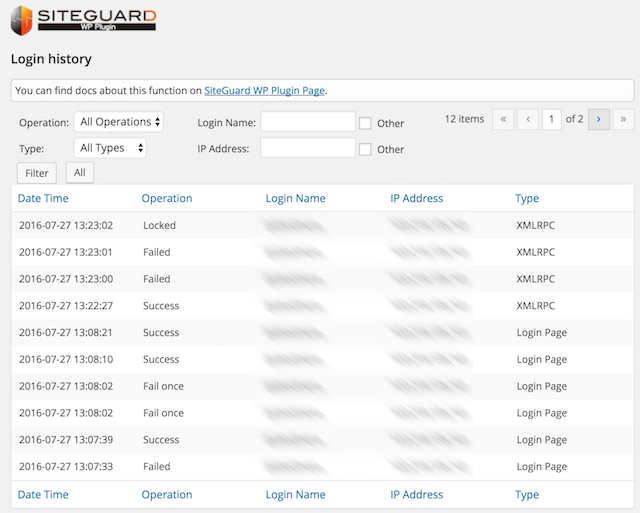 On the setting situation, the color of the check at the top of the function list represents the enabled or disabled of the function. The green check means enabled situation and the gray check means disabled situation.
The login history represents the login situation to display the items of date, result, login name, and IP address.
There are 4 types of operation, success, failure, lock, and fail once. About lock and fail once, refer the explanation of Login Lock and Fail once.
Operation, Type, Login Name, IP Address, you can narrow down the search. For the items you want to narrow down the search, after selection and input, please click on the "Filter" button. To Clear filter search, click on the "All" button.
Maximum 10,000 cases of the history can be confirmed. If it exceeds 10,000 cases, the history is deleted sequentially beginning with the oldest history.