Enabled or disabled of the function is switched and the CAPTCHA type for each setting point is set.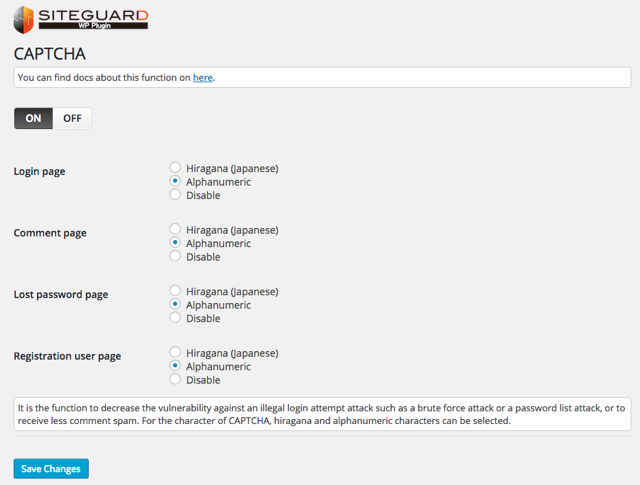 Enabled (ON) or disabled (OFF) is switched. The default is enabled.
The CAPTCHA setting points are the following 4 point.
Login Page
Comment Page
Lost Password Page
Registration user Page
The CAPTCHA setting types are the following 3 types available.
hiragana (Japanese)
alphanumeric
disable
The character length is fixed to 4 characters and cannot be changed.
To store the setting content, click the "Save Changes" button.